Small Business Bookkeeping in Santa Cruz, CA
With over 25 years of experience and a deep dedication to serving our community, Santa Cruz Bookkeeping is proud to be one of the leading local bookkeeping specialists and accountants in the greater Santa Cruz area. We are committed to providing each customer with an unparalleled level of service at affordable prices.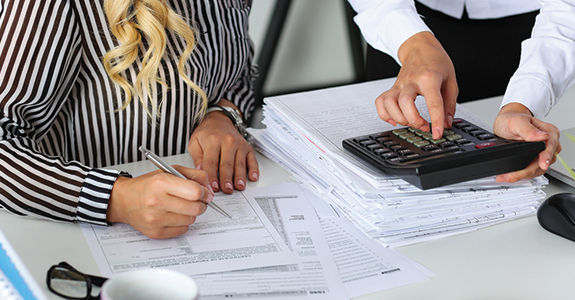 Running your own business is many people's dream come true—but it can come with its fair share of busywork, stress and confusion. Fortunately, when it comes to navigating the world of small business accounting in Santa Cruz, CA, you do not have to do it alone. Since 1990, Santa Cruz Bookkeeping has been handling the bookkeeping needs of a wide range of local businesses, so that their owners and managers can focus on the part of the business that they are truly passionate about. Our accountants love being a part of this vital local business community, and we hope to soon assist you and your business as well.
Santa Cruz Bookkeeping offers complete small business bookkeeping, and we are able fine-tune each service to accommodate the unique needs of each client. Our accounting services include sales tax, invoicing, small business payroll and more. As certified Pro Advisors and Quickbooks specialists, we provide office training and setup for QuickBooks Online and QuickBooks Desktop. Whatever type of business you run, we are up to the challenge of making sure your books are always in order. If you find yourself in need of accurate, reliable and affordable small business accounting in Santa Cruz, CA, then we hope you will consider trusting Santa Cruz Bookkeeping with the job. Here are a few reasons why you should contact us:
We are a proud locally owned and operated small business in beautiful Santa Cruz, CA.
We provide all the small business bookkeeping, payroll and invoicing services your company needs.
We are certified Pro Advisors and Quickbooks specialists, meaning we offer expert QuickBooks help and setup.
We have been serving the entire county since 1990.
Our accountants' rates are reasonable for any business.
---
---
Areas Served
Proudly offering small business payroll assistance and bookkeeping throughout beautiful Santa Cruz County, CA! Including:
Santa Cruz, CA
Capitola, CA
Scotts Valley, CA
Soquel, CA
Aptos, CA
Brookdale, CA
Redwood Estates, CA
Los Gatos, CA
Boulder Creek, CA
Monterey County, CA